Laughing Bones Brewing
Our head brewer, John Morawski, left corporate America for New Zealand in 2007 and after a few years of executive management jobs, turned his life-long love affair with brewing together with his degree in Food Chemistry and his Certificate in Brewing from the World Brewing Academy into the basis of a business, and became a craft brewer.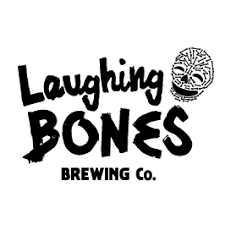 Show Filters
We are a family-owned and operated business, proudly part of New Zealand's independent craft brewery movement. Our brewery in Silverdale, just north of Auckland, opened in December 2016. We are passionate about flavour and committed to deliver the finest quality beers. Laughing Bones Brewing Co is our place in beautiful New Zealand where we craft fresh and tasty beers in a variety of styles, using ingredients from all corners of the world. We celebrate flavour. No shortcuts!