Cowabunga Refundable D-Keg Deposit
$84.00
Cowabunga Refundable D-Keg Deposit
$84.00
Cowabunga Refundable Keg Deposit.
This Refundable Keg Deposit covers 20L & 50L D-type Kegs.
Keg Deposit Not Needed if you are bringing your own Corny Keg in for a fill.  Bring it Clean.
You will need this if you don't already have an empty Cowabunga keg to swap when purchasing a full one.
You only need to pay this deposit on your first keg purchase from us as subsequent purchases you should then have an empty keg to swap (don't ditch your empty kegs!)
You will need one deposit for each keg you are buying at a time – IE if you want 3 kegs you will need 3x deposits.
The Deposit is refundable when you bring back your empty Cowabunga keg and don't purchase a full one. Refunds will take 2 business days to process.
The Refund will be $80 as there is a $4 transaction fee to cover our costs.
In stock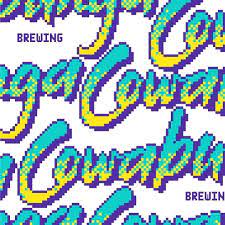 Cowabunga Refundable D-Keg Deposit